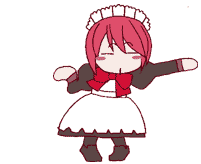 aduh! giler jap..sebab panjang sgt tag nih waaa~ hehe

oh! tidak kusedar aku telah diTAG! hahahaha jgn isau iela, kamo tidak akan disaman gara2 cube berperagai seperti seorang pendera ini heheheh

mak aih!!! xder ke tag panjang lagih??? aduh~..demi mu iela hahaha apa saja untuk mu~ huhu
-------------------------------------------

Sleep with or without clothes on?
mestilah with clothes on.. hehehe klu xpakai, alamatnyer nyamuk pakat dok gigit laaaa ahahah
Prefer black or blue pens?
black la..br la sexy hehe

Dress up on Halloween?
Holloweenn???wah, nk jadi apa yek..erm nk jd pontianak ala sundal malam laaa hehe abis iqin (adik aku) lari mencicit..

Like to travel?
wah~ klu aku ader duit, satu dunia nih aku jejalan..bersama si Gediq la ofcouse!

Like Someone?
klu aku jawab x, ko cyer ker???hahahhahahahha

Do they know?
mau nyer xtau hahahaha.. aku dah tulis kat blog kot..satu dunia dah tau hahaha

Who sleeps with you every night?
mesti la bersama Teddy Cukulut ku + bantal buchuk ku sudah pasti!

Think you're attractive?
yup!. (perasaan)

Want to get married?
ai,nk mintak aku membujang sampai tua nmpk??? hahahha Bby,jom kawin jom! kuang3! daa~

To:
"B" coming Soon~ amin~

Are you a good student?
Boleh laaaaaa....dr xbagus langsung kan hehe

Are you currently happy?
Happy la jgk..coz sedikit cedey sebab tinggal seminggu je lagih leh bersama ngan member2 aku waaaaa~

Have you ever cheated?? Been cheated on?
mesti la aku penah..tipu la xpenah kannnnn

Birthplace?
kat hospital bersalin KL..hahahha

Colored or black-and-white photo?
Black and whitelaaaa br mengancammm huhu jerawat pon xbapew nmpak hehe

Do long distance relationships work?
penah gak..bg aku..boleh jerrr~ depends gak kat individu tula..

Do you believe in astrology?
takpasti pulak kannnn

Do you believe in love at first sight?
ofcouse! Yes Yes Yes!

Do you consider yourself the life of the party?
a DRAMA actually!

Do you drink?
woooo..kompom la x..

Do you make fun of people?
selalu sgt~ hehehe..sebab diorg pon suke je kenekan aku hehe..HOBI nih

Do you think dreams eventually come true?
setengah yup! setengah nop!

Favorite fictional character?
invisible man..i like~ (aku bantai je tuh hehe)

Go to the movies or rent?
movies la br feelllll~

Have you ever moved?
yes!..

Have you ever stolen anything?
ish ish ish..burok sgt tuh perangaiiii..xelok2..ish ish tp aku penah curi pensil tekan satu set member aku nyer time darjah 3 hahahaha sebab die curi bekas makanan aku ngan makanan2 aku skali pulak tuh~ hahahhaa

How's the weather right now?
biaser ajew..ala2 nk mendung gituh~

Last time you cut your hair?
ntah la.. lamer dah xpotong..bulan 9 tahun lepas last

Last person you talked to on the phone?
siGediQku, bg tau yg die ngah kemas bilik sebab kene bebel ngan mak die.. bilik penoh wayar berselirat hahahhahaha padan muke! kui kui

Last time you showered?
hahahhaha last pagi td la..jap lagih nk mandi lagih nih mau shampoo kepala hee

Loud or soft music?
maner pon xkesah.. aku universal jerr.. nasyid ke metal ke on jer

Mcdonalds or Burger King?
A&W puneyr float!

Night or day?
Night la..sebab banyak citew best kat tv hehe

Number of pillows?
untuk kepala 1, tuk pelok1, bantal buchuk 1, bantal garfield pemberian bby 1 = 4

Piano or guitar?
Guitar la semestinyerrr. siap blajar lagih kot.. tp kejap je.pastuh luper hehe

Future job?
insyaallah lam bidang Graphic gak! amin~ freelance for beginner

Current job?
student / freelancer/ menganggur berjaya!

Current love?
MySweetCandy: Norhisham Bin Abdul Razak

Current longing?
dapat tukar keypad hp aku nih pon jd lah..waaa T_T

Current disappointment?
duit dah keringgggg~

Current annoyance?
ari2 pon aku jumpe die.. bukan anoying je, nk muntah dah nih.. wekkkk~

Last thing you ate?
maggie ayam letak cili padi potong + karipap segera yg digoreng sendri + air vitagen

Last thing you bought?
oh, makan petang semalam, nasi goreng kg + air laici + satay 10 cucuk hahahah makan bersama geng2 graphic kat sek 11 (kot) hehe

Most recent thing you are looking forward to?
Degree Show!

What are you hearing right now?
Couple - menarilahHey

Plans for the weekend?
still g gallery for my degree show... last day la tuh this week

What did you do today?
erm...bagun kul 7.30 pagi, bukan FB main pet society.. then upload citew baru kat blog, masak maggie, goreng karipap, bukak tv3.com.my- keliwon (tengok yg ari khamis arituh pnyer), n wat tag nih hehehe tujer.. jap lagih nk mandi~

Pick a lyric, any lyric or song?
"see the lights,
see the party, the balls gowns,

i see you make your way through the crowd,

and say hello, little did i know..." - love story


People that i want to tag:

ko!.. ha, ko lah! sapew lagih.. ko jew pon yg baca kan hehe sila la buat yek ~ hee
cya!